Due to interest for our watches and theme of retro digitals on WUS forum we can offer some concepts of watch cases, which are stylistically similar to soviet models of 1970s. They can be made using the available equipment in a relatively small quantity without a serious rise in price. Cases are made from brass (LS59-1 type) with galvanic chrome coating and they have water protection against rain of water splashes. All our watches have mineral glass with printed dial («glass mask», at it is called in russian).
On the sketches below you can see watches with Type «60» electronic module, but we can use any other of our slim modules («Size A»: 52, 53, 54, 55, 77A). Module «60» was chosen due to its reduced functionality, the most similar with retro-watches like B6-02 or B6-204. But unfortunately this module is unadjustable, so accuracy will be about 5 sec/day. We plan to made nearly the same module with trimmer capacitor adjustment and bigger digits size (with same size of module and display), but it will take at least 3 month to design and produce it. List of all our watch modules and their functions you can find here: Modules_2017_en
So, sketch 60_015 (in style of B6-02 model.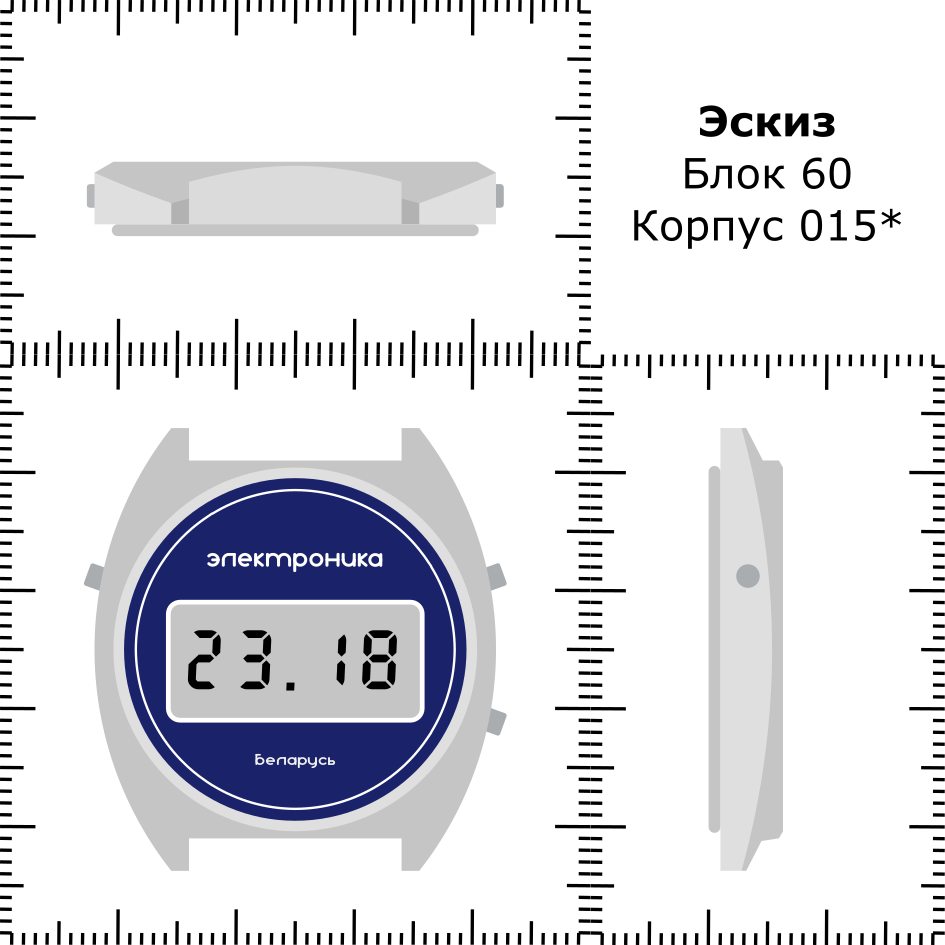 Sketch 60_011 (in style of early B6-202 model). But of course B6-202 have richer functionality, like our «53» module.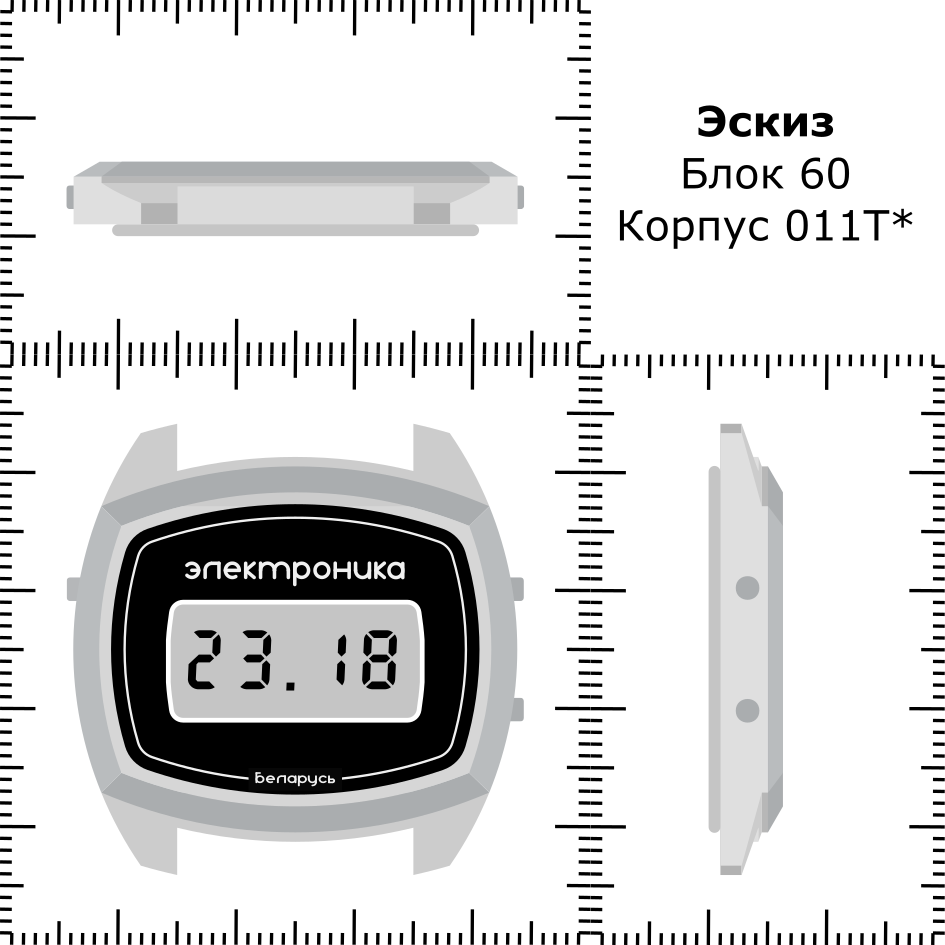 We can make a version of the last case for «Size B» module, for example «01A»:
Also we can use any of cases which are already in production for limited or commemorative edition watches and we can design and print any dial that you want — sketches above are just for example.
As well now we are working on reissuing of «classic» Electronikas of 1980s. We have already issued models 55 and 77 with «soviet» design, in a few month we plan to issue 53 and 54 models.
Approximate time needed for custom watches production is 1 month for custom dial (glass) and 3 month for new case (from sketches above).
Models with stainless steel cases are also possible, but they will be more expensive, especially for small quantities (at least $100, i think).